Hilton International supports the school through a range of voluntary work. In 2013 we had approximately 100 people joining us for 'A Make'over Day'. Hilton International staff painted some areas of the school outside and inside, redecorated our swimming pool and gave us many helping hands in our garden areas. After this they have visited us regularly for maintenance work.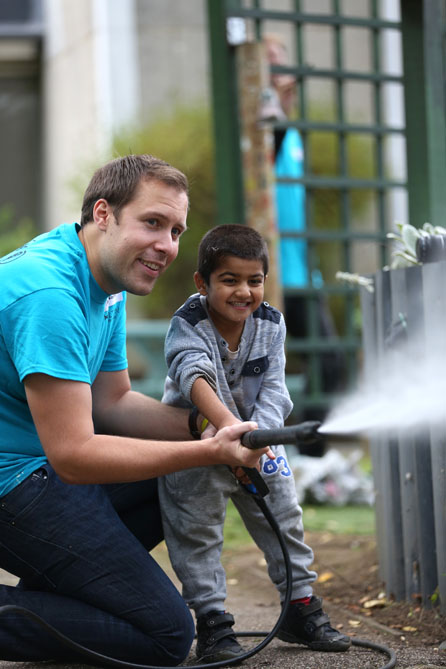 From 2014 onwards we have been  supported by a local restaurant chain Zaza. The nine restaurants are donating money raised from the sale of a special cocktail and Zaza staff are also finding different ways to help Breakspeare raise funds to purchase a much needed people carrier to support pupils' access to education beyond the classroom.
 
A local company Swagelok have also been fundraising. Associates at Swagelok London have chosen Breakspeare School as the company's social and charitable responsibility for 2015.  
 
In fact, so interested were they when they met the children, they wanted to do something special for Christmas too. The idea of being able to provide a present for each child in the school became the focus in the run up to Christmas 2014. It was a tough challenge, but with donations, a tombola, a Christmas sweater day and plenty of enthusiasm, a little over 2 weeks later, on 18th December 2014  the target of £800 was reached. The following day, Santa made a special visit and presented each child with their gift.  More fundraising and support from the company is being planned for the future.