Thank you to Kelly Cassidy who is an LSA in Breakspeare school who kindly raised lots of money for Upper school.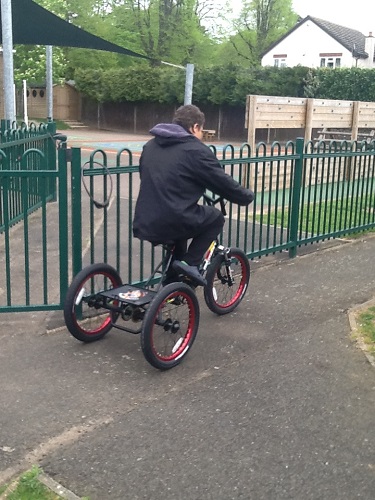 We have used the money to buy bikes which we have been using in both structured and unstructured sessions, like break time.
We have been learning skills such as looking whilst we are riding, stopping using the breaks and following visual and verbal instructions such as "Stop!" and "Go!".
We have also been having fun with our friends!.